3PL / Warehouse / Supplier to ChannelApe Integration
3PL / Warehouse / Supplier + ChannelApe Integration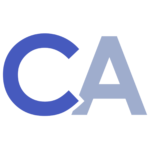 Easily scale up or scale down your warehouse capacity according to demand. Route orders to the correct fulfillment location according to inventory levels, customer location or your customized business levels.
With a ChannelApe integration you can execute actions based on a schedule.
Get started with ChannelApe today.
About 3PL / Warehouse / Supplier
Build a customer-centric fulfillment network by bringing your own fulfillment partners or utilize the pre-built ChannelApe's Fulfillment Network giving you complete control over your fulfillment experience.
About ChannelApe
The fulfillment platform for growing brands. ChannelApe is a modern warehouse company providing fulfillment services through one fulfillment network with one unified platform as one partner.
What are you waiting for?
Learn more about ChannelApe with a free demo, tailored for your unique business.
---
With our 3PL / Warehouse / Supplier integration you can...
Send orders to supplier integration.
Retrieve fulfillments from supplier integration.