BigCommerce to ChannelApe Integration
BigCommerce + ChannelApe Integration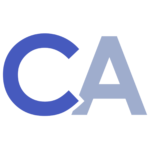 Trigger actions based on orders, products, fulfillments or perform actions. With a ChannelApe integration you can execute actions based on a schedule.
Get started with ChannelApe today.
About BigCommerce
A powerful, flexible ecommerce platform that drives big results for established and emerging enterprises.
About ChannelApe
The fulfillment platform for growing brands. ChannelApe is a modern warehouse company providing fulfillment services through one fulfillment network with one unified platform as one partner.
What are you waiting for?
Learn more about ChannelApe with a free demo, tailored for your unique business.
---
With our BigCommerce integration you can...
Everything you need to grow your business
Build the ultimate shopping experience
Our revolutionary design platform lets you create stores that engage shoppers and make more sales. Choose from the best responsive ecommerce templates on the market or build a fully custom site.
Increase sales with the latest features
Best-in-class marketing and conversion tools enable our merchants to grow at 2x the industry average. Drive more traffic, convert more visitors and seamlessly sell on multiple channels from a single location.
Get unparalleled performance
BigCommerce merchants benefit from industry-leading performance and stability, including an average uptime of more than 99.99% and sites that load fast for maximum conversion.
Optimize your ROI
Our cloud-based platform is 1/4 the cost of on-premise solutions like Magento. You'll spend less time managing technology and get regular updates with new, cutting-edge features.