eBay to ChannelApe Integration
eBay + ChannelApe Integration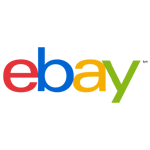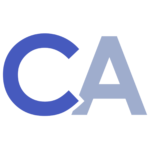 Create listings, manage inventory inventory, sync orders, sell more! With a ChannelApe integration you can execute actions based on a schedule.
Get started with ChannelApe today.
About eBay
The world's most vibrant marketplace for discovering great value and unique selection.
About ChannelApe
The fulfillment platform for growing brands. ChannelApe is a modern warehouse company providing fulfillment services through one fulfillment network with one unified platform as one partner.
What are you waiting for?
Learn more about ChannelApe with a free demo, tailored for your unique business.
---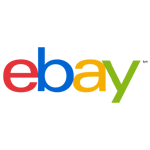 With our eBay integration you can...
Add Inventory
Import inventory and bulk upload products from any source - suppliers, drop shippers, product feeds, ERP's, warehouses or your Shopify store. If it's data, the ape can ingest it.
Build Your eBay Store
Create an excellent eBay ecommerce offering (that's a lot of e's). We take your product data and transform it into perfect listings - complete with details, descriptions and images. We make it easy to meet eBay's rules and requirements.
Push Products
Sync and
manage eBay inventory
. Set recipes that automate the process at a rate that's right for your business. You choose how often you want to update.
Create Listings
Hate taking the time to build individual listings? The ape's got you covered. We've got a simple system in place that takes your data and creates all your listings at once. Customers will be shopping in no time.
Set Strategy & Meet Requirements
Sell smart. Apply rules, filters, pricing logic and product strategy. Whether you're a small independent seller or a high volume drop ship retailer, we've got the tools you need to thrive.
Integrate Apps with eBay
You rely on apps to run your business. We don't add one more to the mix, we connect them all into a singular ecommerce ecosystem.

Expand Sales Channels
Use the eBay ChannelApe connection as a multichannel retail base of operations. Expand out to other marketplaces (Amazon, Walmart), social media markets (Facebook, Pinterest), shopping engines (Google Shopping), affiliate networks and more. Reach your full retail potential.
eBay has grown to be more than an auction site. eBay offers retailers everything they need to sell online - whether they specialize in new items, refurbished goods or used products. It's a powerful tool. By using ChannelApe in tandem with eBay, online retailers and entrepreneurs can optimize their ecommerce business, increase sales and make more money online. We handle the redundant tasks so you can focus on what matter most: sales, marketing and growing your business. eBay is the world's most vibrant marketplace offering millions of listings and generating billions in revenue every year. eBay sellers offer products on verticals including fashion, electronics, home goods, pet supplies, toys, health and beauty, jewelry, furniture and more. In short, eBay rules. So many people have found success by selling on eBay - and you can too.