Generic Data Feed to ChannelApe Integration
Generic Data Feed + ChannelApe Integration
$29.99/m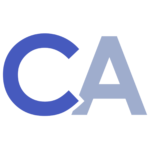 The ChannelApe Generic Data Feed app allows you to integrate with sources like FTP, HTTP, Google Drive, Dropbox, SOAP or APIs. It accepts a variety of data types like XML, CSV, TXT, PSV or JSON to name a few. With a ChannelApe integration you can execute actions based on a schedule.
Get started with ChannelApe today.
About Generic Data Feed
About ChannelApe
The fulfillment platform for growing brands. ChannelApe is a modern warehouse company providing fulfillment services through one fulfillment network with one unified platform as one partner.
What are you waiting for?
Learn more about ChannelApe with a free demo, tailored for your unique business.