Magento to ChannelApe Integration
Magento + ChannelApe Integration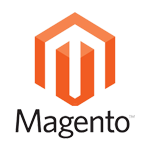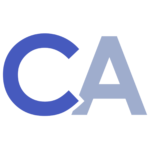 Trigger actions based on orders, products, fulfillments or perform actions. With a ChannelApe integration you can execute actions based on a schedule.
Get started with ChannelApe today.
About Magento
As the #1 eCommerce platform for the Alexa top one million sites, Magento empowers you to focus on engaging your customers and growing your business.
About ChannelApe
The fulfillment platform for growing brands. ChannelApe is a modern warehouse company providing fulfillment services through one fulfillment network with one unified platform as one partner.
What are you waiting for?
Learn more about ChannelApe with a free demo, tailored for your unique business.
---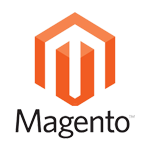 With our Magento integration you can...
The Magento Advantage
The world's biggest brands love Magento for its flexibility, because today's consumers and their buying patterns are changing by the minute. Only Magento—open source and agile—can help you adapt and thrive. With a global ecosystem of 150,000 developers and a network of 300+ highly-trained solution partners, Magento boosts your online sales while maximizing gross margins. Magento businesses sell more at a lower TCO than merchants on competitive commerce platforms.