NetSuite to ChannelApe Integration
NetSuite + ChannelApe Integration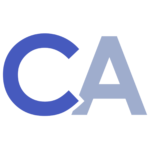 Automate your accounting/ERP, CRM and Ecommerce Applications.
With a ChannelApe integration you can execute actions based on a schedule.
Get started with ChannelApe today.
About NetSuite
NetSuite offers functionality with industry-specific support for a broad range of industries means NetSuite works the way your business works. Built from the ground up for the cloud, NetSuite lowers costs and reduces hassle for IT.
About ChannelApe
The fulfillment platform for growing brands. ChannelApe is a modern warehouse company providing fulfillment services through one fulfillment network with one unified platform as one partner.
What are you waiting for?
Learn more about ChannelApe with a free demo, tailored for your unique business.