NetSuite to ChannelApe Integration
NetSuite + ChannelApe Integration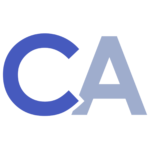 Automate your accounting/ERP, CRM and Ecommerce Applications.
With a ChannelApe integration you can execute actions based on a schedule.
Get started with ChannelApe today.
About NetSuite
NetSuite offers functionality with industry-specific support for a broad range of industries means NetSuite works the way your business works. Built from the ground up for the cloud, NetSuite lowers costs and reduces hassle for IT.
About ChannelApe
A unified platform for brands for all direct to consumer operations.
What are you waiting for?
Learn more about ChannelApe with a free demo, tailored for your unique business.