Salesforce Commerce Cloud to ChannelApe Integration
Salesforce Commerce Cloud + ChannelApe Integration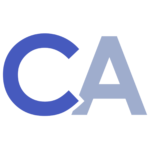 Create personalized, intelligent shopper journeys, wherever shoppers roam. Unified commerce delivers better consumer experiences and bottom lines. With a ChannelApe integration you can execute actions based on a schedule.
Get started with ChannelApe today.
About Salesforce Commerce Cloud
The Salesforce Commerce Cloud empowers companies to unify the customer experience across all points of commerce. Watch Video.
About ChannelApe
The fulfillment platform for growing brands. ChannelApe is a modern warehouse company providing fulfillment services through one fulfillment network with one unified platform as one partner.
What are you waiting for?
Learn more about ChannelApe with a free demo, tailored for your unique business.