Shopify as a Supplier to ChannelApe Integration
Shopify as a Supplier + ChannelApe Integration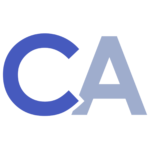 Export products, inventory, pricing, fulfillments, and refunds FROM Shopify and import orders from Marketplaces or Buyers TO Shopify With a ChannelApe integration you can execute actions based on a schedule.
Get started with ChannelApe today.
About Shopify as a Supplier
Easily use Shopify as your catalog manager.
About ChannelApe
The fulfillment platform for growing brands. ChannelApe is a modern warehouse company providing fulfillment services through one fulfillment network with one unified platform as one partner.
What are you waiting for?
Learn more about ChannelApe with a free demo, tailored for your unique business.
---
With our Shopify as a Supplier integration you can...
Use your Shopify store as a supplier!
Provide catalog and inventory to buyers and create orders from buyers, marketplaces and more inside Shopify Follow the same flows you always do and use Shopify as your operations center.
---
Distribute your Catalog
Take your product title, description, images, UPC, SKU and all other Shopify data and send to other marketplaces like eBay, Amazon, Walmart; B2B buyers; or even to other Shopify sites.
Distribute Inventory & pricing w/ Rules
Import your inventory levels from Shopify and use ChannelApe to apply rules like percentage reductions to avoid overselling. Do the same to mark up or down pricing.
Accept & Create Orders in Shopify
Marketplaces and buyers can send orders to ChannelApe which will in turn create orders within your Shopify storefront to allow you to use the tools and apps you have in place today.
Fulfill directly from Shopify
Fulfill orders directly from Shopify's backend or utilizing whatever integration or app you have setup today.