Shopify Plus to ChannelApe Integration
Shopify Plus + ChannelApe Integration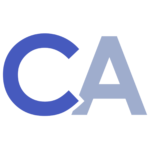 Trigger actions based on orders, inventory, fulfillments or perform actions. The best data feed inventory management for Shopify. With a ChannelApe integration you can execute actions based on a schedule.
Get started with ChannelApe today.
About Shopify Plus
Shopify Plus is Shopify's high powered platform for enterprise-level customers. It allows for unmatched scalability, reliability, and flexibility for a business of any size.
About ChannelApe
The fulfillment platform for growing brands. ChannelApe is a modern warehouse company providing fulfillment services through one fulfillment network with one unified platform as one partner.
What are you waiting for?
Learn more about ChannelApe with a free demo, tailored for your unique business.
---
With our Shopify Plus integration you can...
Import Inventory
Pull in inventory and upload products from any source - suppliers, distributors, data feeds, ERP's or your own warehouse. If it's data, the ape can ingest it. View all
Shopify Plus Solutions
Build Your Product Catalog
Create a store that looks and feels the way you want it. No headaches, no long hours. We make it easy to map your data, create categories and import product details - turning your data into a fully-stocked store.
Develop Sales Strategy
Sell smart. Apply rules, filters, pricing logic and product strategy.
Automate Product Push and Tracking
Sync your inventory to your Shopify Plus store. Set recipes that automate the process at a rate that's right for your business. You choose how often you want to update. Have tracking numbers sent automatically to your customers.
Integrate Apps
You rely on apps to run your business. We don't add one more to the mix, we connect them all into a singular ecommerce ecosystem.

Expand Sales Channels
Use the ChannelApe Shopify Plus connection as a multichannel retail base of operations. Expand out to other marketplaces (Amazon, eBay, Walmart), social media markets (Facebook, Pinterest), shopping engines (Google Shopping), affiliate networks and more. Reach your full retail potential.
Get The Most Out of Shopify
Shopify Plus offers retailers everything they need to run an online store. It's a powerful tool that gives you the ultimate in flexibility and customization. By using ChannelApe in tandem with Shopify Plus, online retailers and entrepreneurs can optimize their ecommerce business, increase sales and make more money online. We handle the redundant tasks so you can focus on what matter most: sales, marketing and growing your business. Shopify Plus services big brands, high-volume retailers and fast-growing merchants that gross billions in yearly revenue. Their retailers sell on verticals including fashion, electronics, home goods, pet supplies, toys, health and beauty, jewelry, furniture and more. In short, Shopify rules. So many people have found success through their platform - and you can too.