Webhook Channel to ChannelApe Integration
Webhook Channel + ChannelApe Integration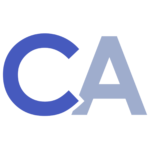 Integrate your custom channel with Channel Ape by using our webhook. With a ChannelApe integration you can execute actions based on a schedule.
Get started with ChannelApe today.
About Webhook Channel
About ChannelApe
The fulfillment platform for growing brands. ChannelApe is a modern warehouse company providing fulfillment services through one fulfillment network with one unified platform as one partner.
What are you waiting for?
Learn more about ChannelApe with a free demo, tailored for your unique business.
---
With our Webhook Channel integration you can...
Our Webhook Channel can be used in your Recipes on a schedule or triggered by the completion of an action.
Some example use cases for the Webhook Channel are:
Get notified once your product catalog is exported.
Get notified when a Channel Ape recipe starts or completes.
Run tasks after the completion of a Channel Ape action.