Get Out of Excel Hell
With ChannelApe's Dynamic PIM (Product Information Manager) you can combine data from your ERP, MDS, Dropshippers, data feed and almost any other system to create a single catalog. Gone are the days of having one excel sheet per customer. Organize your data the way you want to use it.
Scale Operations
ChannelApe's core microservices use an API centric approach to help automate all types of commerce processes. Whether you need to automate catalogs to sales channels, retail customers, B2B partners or sync inventory and order data with a 3PL, ChannelApe's got you covered. Build industry leading data processes so you can focus on growth and scale in other areas of the business.
---
You are not alone. We're trusted by 100s of companies like: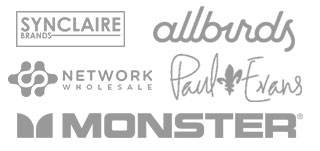 ---
Detailed Logs and Reporting
Know exactly what items are listed on what marketplaces and channels. With ChannelApe's detail logs, you'll know exactly what is going on down the SKU level. Know the outcome of every task and fix problems before they eat into revenue.
Increase Turnover
Better product information and order automation leads to more revenue, decreased returns and overall better margins. One of our customers has seen revenue growth of 456% with just one Shopify store after just one year of using ChannelApe's iPaaS platform.
EDI Consolidation
Whether your focus is on internal operations, partner integrations, or public data access, APIs are the key to increasing business agility and unlocking the innovation potential of your data. ChannelApe offers support for EDIFACT, X12, IDoc (SAP), & XML. Automate the exchange of EDI to and from multiple trading partners in a scalable and secure way.
Easily Expand
Choose what information is needed for which channel and eliminate inconsistent or incomplete listings. Our microservice APIs are built on an extensible architecture that can be easily extended by any developer.
Learn more about ChannelApe with a free demo, tailored for your unique business.
Schedule Today
Google+