Saysh
When Saysh saw a 1000% increase in order volume for their holiday sale, they successfully fulfilled every order—without overselling—with ChannelApe.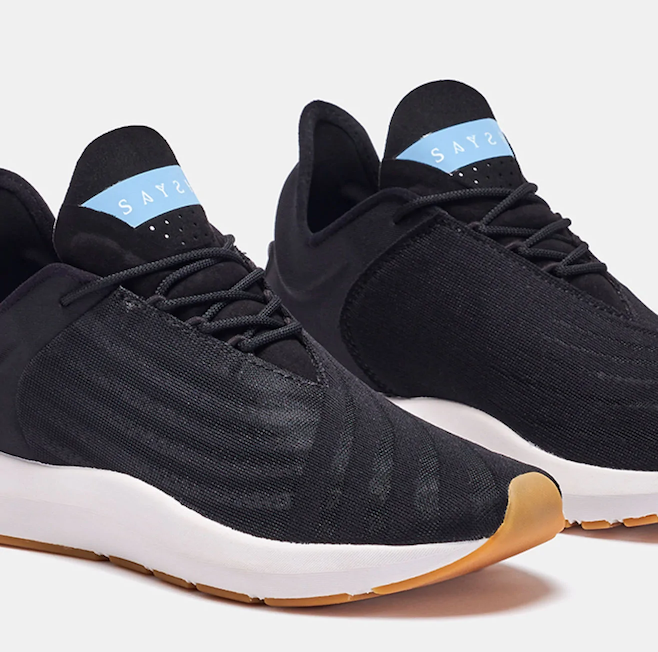 "Everything Just Works": Implementing the Right Systems Pre-Launch Gave Saysh a Running Start for BFCM Success
When Saysh saw a 1000% increase in order volume for their holiday sale, they successfully fulfilled every order—without overselling—with ChannelApe.
After fifteen years at Reebok, Emily Short made a rather drastic change in her career. Sure, she stayed in the footwear space and continued to hone in on her supply chain expertise, but starting out at the ground floor at Saysh was different.
Founded in response to inequality, particularly in regards to the stigma of motherhood within the workplace, Saysh is a lifestyle brand trying to break down barriers within the footwear and apparel industry. Since Saysh is a startup—a completely different corporate structure from an industry giant like Reebok—we sat down with Emily Short (Logistics and Customer Care Lead, Saysh) to talk about the importance of getting the right systems in the right place before launching your great products.
I would advise to be very strategic on what inventory you're bringing in and monitor how much inventory you have... At Saysh, we work with what we have and really lean into our current products before rushing to make a giant catalog of new shoes. ChannelApe gives us the inventory visibility reports necessary to make those data-driven decisions.
By choosing ChannelApe as their single source of truth for inventory, they got ahead of inventory problems before they started and set themselves up for success during a critical holiday sale. Saysh ultimately achieved cost savings and peace of mind with their processes, which is helping them scale their wholesale and warehouse expansion efforts.
What's your favorite part about working for a brand like Saysh?
Emily: I come from Reebok, where all the processes were already laid out. At Saysh, we're creating all our processes from scratch—'this is how we communicate with our customers,' 'this is what our strategy is for wholesale compared to DTC,' all that good stuff. That's exciting.
But what's also exciting is our story, and I'm proud to be a part of that. We make shoes for women, designed by women, and made exclusively for a woman's foot—one that changes throughout pregnancy. You don't really see that within the industry. After our founder Allyson Felix's poor experience with her then sponsor, Nike, when she was pregnant, she wanted to create an athletic brand that supported women. As a mom myself, it's important to be a part of a brand like this. We're a small but mighty team, and everyone is so passionate about why they are here and what they do.
My favorite part is also the most challenging part, which is starting up the business. I've never done this before! Basically every day there's something new we have to tackle. We don't have the name recognition yet like Reebok or Nike, so everyone that works for Saysh has to be a brand advocate, and that includes our partners.
There's more to this case study.
Get the extended version to learn more on how ChannelApe helps customers with operations.