Wolf & Shepherd
Wolf & Shepherd Streamlines Operations and Enhances Customer Experience with ChannelApe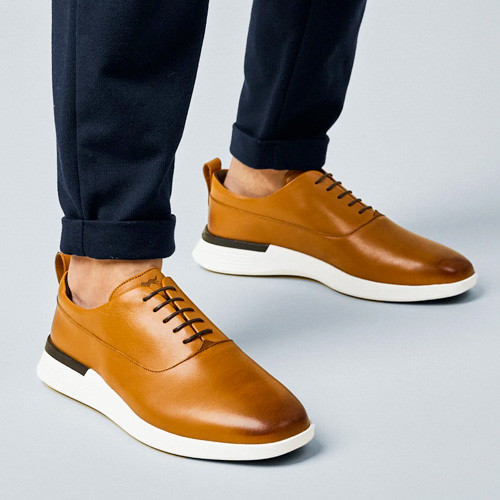 Introduction
Wolf & Shepherd, a footwear brand based in Redondo Beach, California, faced the challenge of managing inventory and shipping across multiple warehouses, while maintaining customer satisfaction. By implementing ChannelApe, W&S was able to centralize inventory management, streamline order fulfillment, and ultimately improve customer experience.
Challenges
Managing inventory and business rules across multiple warehouses
Reducing lead times and decreasing shipping costs
Routing B2B and e-commerce orders to appropriate warehouses based on location and inventory availability
Ensuring accurate inventory transfers and order management
Solution
Wolf & Shepherd replaced NetSuite Advanced Order Management with ChannelApe, gaining a centralized solution for managing inventory and business rules. ChannelApe's Distributed Order Management (DOM) system allowed W&S to route orders to the appropriate warehouses based on configured DOM rules. By integrating ChannelApe with existing systems like Shopify, NetSuite, and Celigo, W&S could efficiently manage inventory and order processing across their entire supply chain.
Results
With ChannelApe, Wolf & Shepherd achieved the following results:
Improved order routing and management:
E-commerce orders routed to in-house and 3PL fulfillment based on location and inventory availability
International and gift wrap orders routed exclusively to in-house fulfillment
B2B orders processed through in-house, transitioning to 3PL
Enhanced inventory management:
Nightly inventory sync from all warehouses to ChannelApe
Real-time inventory updates to Shopify and NetSuite
Virtual Wholesale location for Whiplash, allowing for inventory reservation
Streamlined shipping and order processing:
Shipping rules based on shipping string, PO Box, military, territory, fulfillment location, order maturity, and financial status filtering
Efficient backorder management for e-commerce orders
Ship Complete feature for B2B orders, ensuring orders are not held up in backorder
Custom reporting:
Scheduled custom reports, including Daily Cruise Seeding Tracking and Denied Financial Status
Conclusion
ChannelApe's integration with Wolf & Shepherd's existing systems has significantly improved inventory management and order fulfillment processes. As a result, W&S has reduced lead times, decreased shipping costs, and enhanced customer experience. By leveraging ChannelApe's features and capabilities, Wolf & Shepherd is well-positioned for continued growth and success in the footwear industry.