Digital
experience

is only 50% of your consumer's

experience

.

You created a great digital experience to convert consumers. But what about the physical experience after? With a centralized inventory and order management solution, your brand can reduce CAC, boost NPS, get more repeat purchases, lower returns, and reduce shipping costs—all with better visibility and control into your supply chain operations.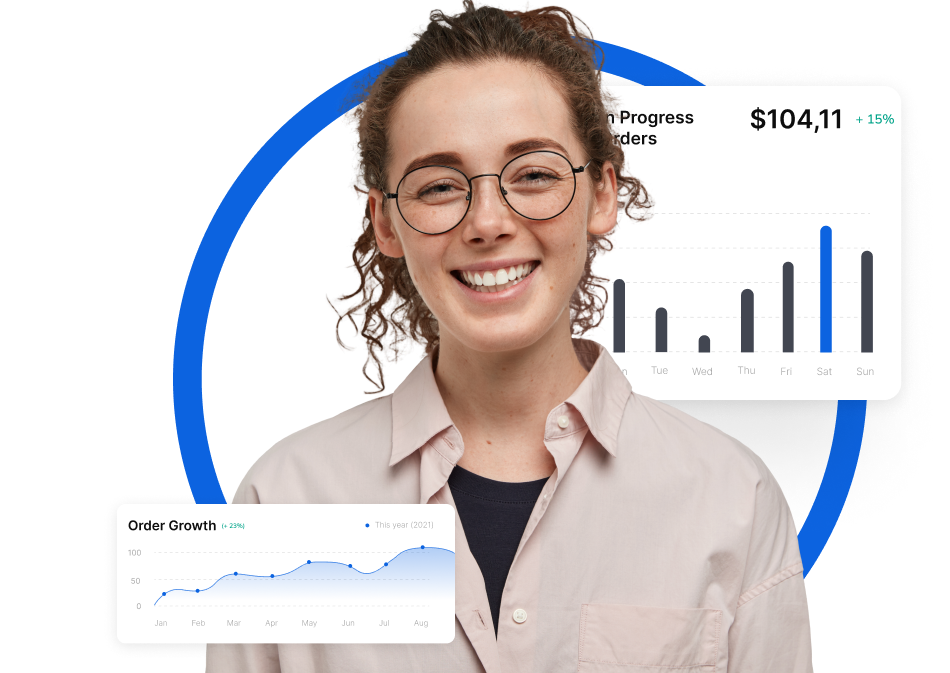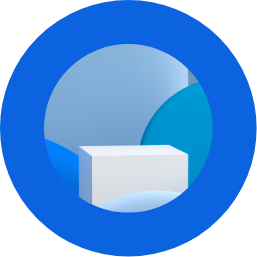 Eliminate Unplanned Backorders
70% of consumers will not come back if they find out after checkout you don't have the item in stock.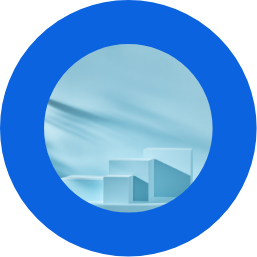 Enable Post-Purchase Order Edits
92% of requested order edits happen within just a few minutes after checkout.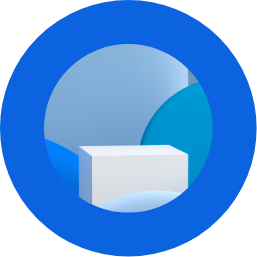 Offer Delivery Date Promises
86% of consumers are more likely to buy
from a brand that has a delivery date promise at checkout over one that does not.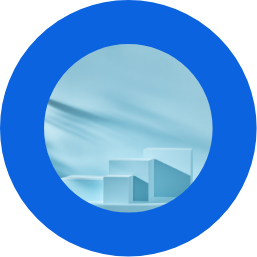 Deliver Orders Quickly
90% are more inclined to become repeat customers when they know the item will arrive in 1–2 days instead of 5+.
Reduce

CAC &

Increase

NPS
Through Better Operations
Repeat purchases are necessary for growth. To ensure them, you'll need to:
Have oversight into the physical world (shipping & fulfillment) of your 3PL partners
Leave the data-driven decisions up to your brand
Get a

real-time

view of inventory

.


From

manufacturer to return.

If you don't know how much you have, where it is, and what status it's in, you can't deliver a great physical experience without overselling.

Get accurate SKU counts across all channels:
On-hand: 3PLs, Owned Warehouses, or Stores
On-order: Purchase Ordering, ERP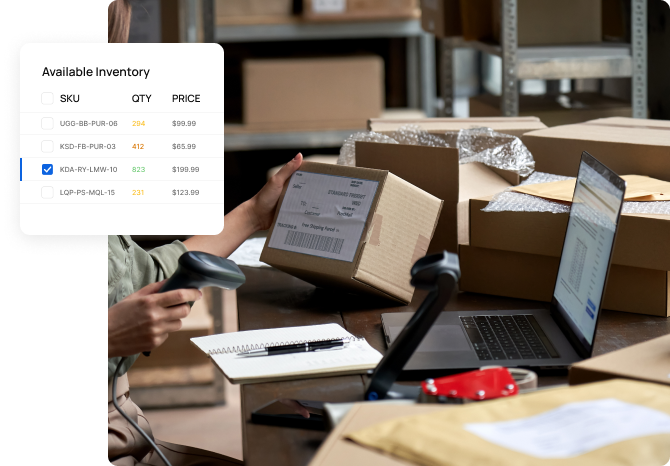 Take

fulfillment

rules into

your own hands
.
Let your physical fulfillment partners focus on executing a pre-defined work order, not your digital business rules.
Stop using spreadsheets: Enter automated rules for reserves (safety stock) and on-order (pre-sell) into our IMS and let fulfillment manage on-hand inventory
Select your carriers & SLAs: Take control over shipping label expenses, a top-3 item on your P&L statement
Enable order edits: Automatically withhold orders from processing to give your CX team time to respond to inevitable order changes with the

YesWindow

Make rules changes quickly: Edit our built-in Playbook UI—no more support tickets or scripting that takes weeks to implement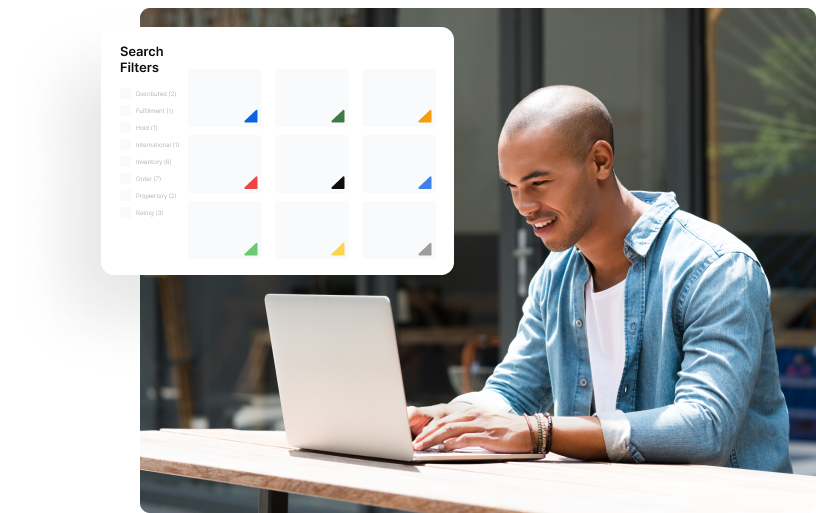 Monitor

labels events and

exceptions.
Be proactive: Get alerted via email or Slack on shipping event exceptions
Improve customer satisfaction: Monitor warehouse SLAs, breakdowns in order orchestration, and inventory misses to improve your performance
Analyze data: Keep carriers and fulfillment partners honest on SLAs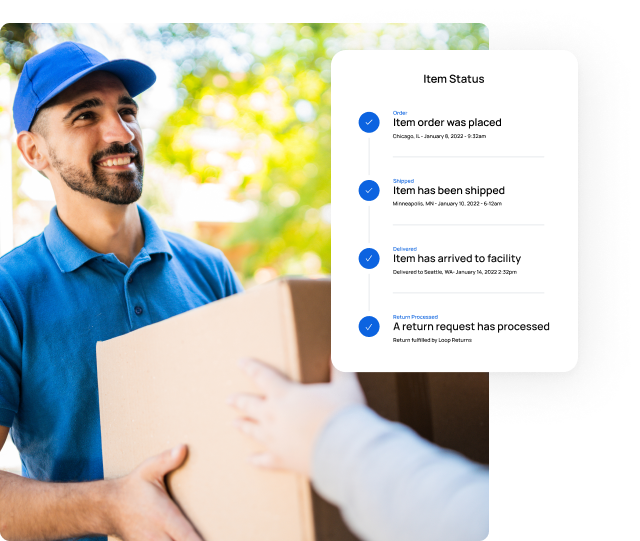 Offer
delivery

date

promises

before checkout.
Improve conversion rates: Give consumers what they want—86% are more likely to buy from a brand when there is a promised date their package will arrive on the PDP
Deliver Prime-like experiences: Give your DTC brand an edge with accurate available to promise (ATP) counts that make it easy to provide date promises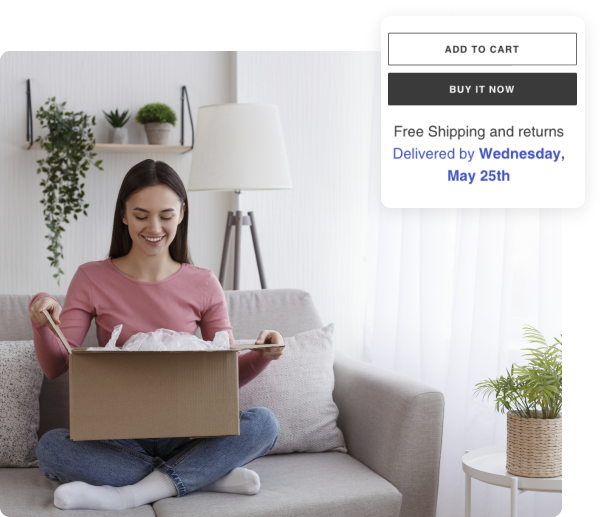 Use
data

to continuously

optimize

.

"You can't manage what you can't measure." - Peter Drucker
Control costs: Identify trends and future opportunities so you never understock or oversell
Have unprecedented visibility: Know where your inventory is, how much to presell, how much to reserve, and how you can deliver it on time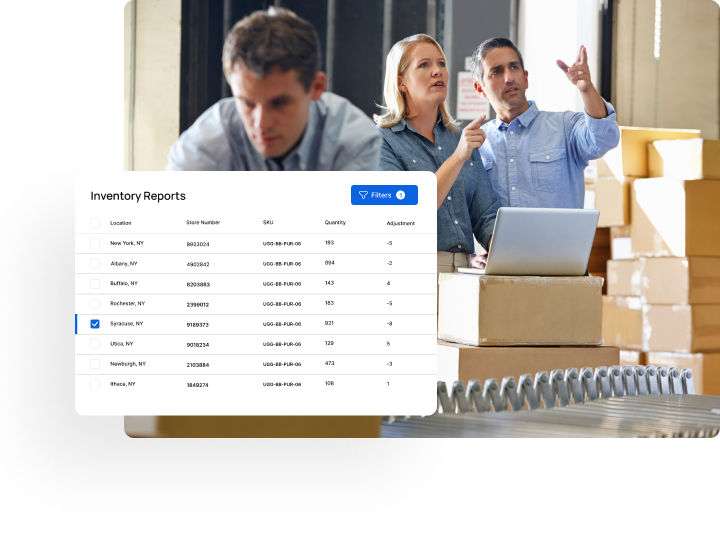 POWERFUL FEATURES
No concurrency limits, modern REST APIs.
Reliable system
API-first architecture with more than 20 endpoints that allows you to control every aspect of your consumer experience.
Business Intelligence
With built-in BI, you can use our pre-built dashboards and reports, clone and customize them, or build your own.
Intelligent optimizations
Our playbook contains hundreds of best-in-class supply chain rules enabling you to take physical experience back under your brand's control.
Intuitive design
Research shows that investing in good UX has a wide impact on productivity, cost, employee satisfaction, and more.
Supercharged inventory.
Done right.
Deliver a best-in-class consumer experience to increase NPS, grow repeat purchases, and cut expenses with actual real-time visibility. All with an intelligent inventory and order management software.