Who We Are
Strategic Inventory Operations
Modern retail requires modern solutions. Inventory is the lifeblood of your business, make it strategic.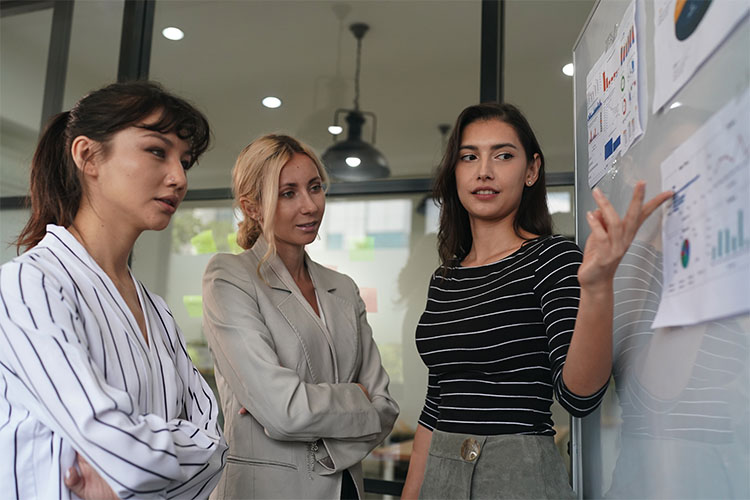 Our
company.
While most platforms offer segmented solutions, ChannelApe provides a holistic approach to inventory operations. Instead of navigating through multiple vendors for integration, management tools, and business intelligence, brands can find everything they need with ChannelApe. Our offering is not just better; it's distinctively different.
We're pioneering the future by introducing the Strategic Inventory Operations market. In an era where retail brands navigate the complexities of global inventories and multi-channel sales, ChannelApe is setting the benchmark for how modern brands can turn operations into a super-power for growth.
The future of retail isn't solely about flashy marketing; it's about the meticulous precision of strategic inventory operations. In our eyes, for a brand to truly make its mark, it must master both facets: dazzling marketing and impeccable operations. This vision underscores the critical role of inventory operations in shaping a brand's trajectory to success.
Imagine a post-COVID world where retail brands, burdened with excess inventory, grapple with unprecedented challenges. While many scoured for answers in obsolete ERP systems, we conceived a forward-thinking approach: Strategic Inventory Operations. ChannelApe's inception stems from the conviction that contemporary obstacles demand innovative solutions. Our narrative is one of empowerment, enabling brands to navigate and prosper in today's volatile market.
Every nuance of ChannelApe, from its seamless integrations to its insightful visualizations, resonates with our ethos of strategic inventory operations. Brands that ally with ChannelApe aren't merely accessing a tool; they're embracing a paradigm shift in inventory thinking.
In the bustling realm of retail, two fundamental pillars delineate a brand's success trajectory: Marketing and Operations. As brands funnel substantial resources into marketing, they often neglect the archaic operational systems that tether them. ChannelApe's perspective is unequivocal: For a brand to truly realize its potential and valuation, it must champion strategic inventory operations with the same fervor as its marketing endeavors.
In the ever-evolving tapestry of retail, Strategic Inventory Operations isn't a mere option; it's an imperative. Brands that discern and champion this truth are not destined to merely survive; they are poised to dominate.
Our mission
We are dedicated to empowering retail brands in the modern marketplace. By pioneering Strategic Inventory Operations, we provide a comprehensive approach to navigate complex inventories, ensuring brands not only adapt but thrive in the evolving retail landscape.
Do
your

life's best work with

us.

Join a worldwide team, dedicated to empowering brands with purpose-driven solutions that make a positive impact.