Fulfillment built for ultimate flexibility and scale
Have your customer's size in stock by selling inventory from any location. Route orders efficiently to owned/operated DCs, 3PLs, or stores to reduce fulfillment time and cost while increasing customer satisfaction. Increase fulfillment footprint through a low risk connection process.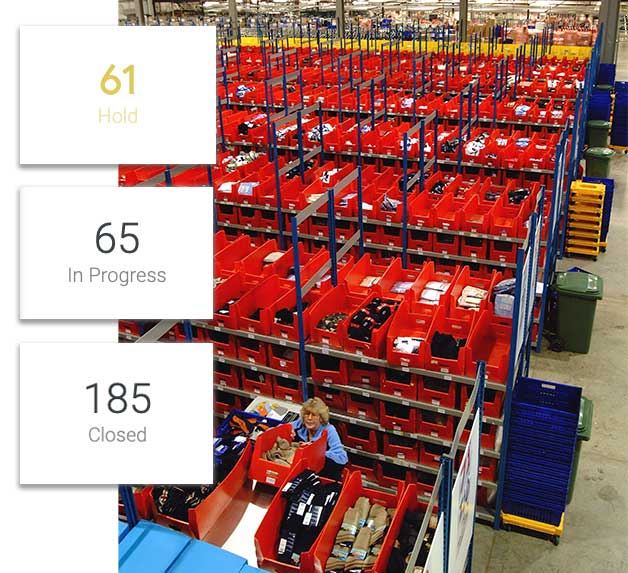 Deliver exceptional experiences without manual work
Apply rules-based configuration and item-level order routing, based on location, inventory availability, fulfillment capacity, customer service level, and more.
Slow shipping hurts conversions
Adding warehouse locations with hundreds or thousands of SKUs adds a variety of complexities. But more locations means lower shipping zones.
Missed retail store sales
A customer is in your retail store, but you don't have their size or color in stock. You can tell them to visit your website to purchase, but you know you'll lose a % of those sales.
3PL Warehouse integration is hard
Getting your operations running with a new 3PL warehouse partner is difficult. Understanding the best way to setup your business operations through rules is difficult.
The real world changes often
Most of us didn't see a global pandemic coming in 2020. Carrier problems, SLA misses, supply chain misses. Staying agile was key.
ChannelApe Solution Benefits
The ChannelApe platform is designed to give operations, finance and customer support the power to discover the answers they need to sophisticated questions. Give teams the tools they need to have a deeper impact and create better outcomes.
Enable finance teams to find information
Make sure your finance team gets the data they need but don't put them in the middle of your operations. Remain agile but don't do it at the cost of making finance harder.
Pull demand forward with pre-selling
Pre-sell without worrying about clogging your WMS or shipping software. Our order management will only route orders when and where they can be fulfilled.
Streamline workflows and have fewer errors
Reduce the constant screen-hopping that slows down customer service and communication while supporting ecommerce order management and omni channel order management through unique fulfillment workflows.
Smart business, driven by good choices
Give your team insight into how much you have by status and location. Inventory management your operations team loves, and your accounting team trusts.
See every adjustment, for every SKU, for every location, for every channel. View product availability and available to promise (ATP) across all locations including stores, DCs, and 3PL warehouses.
Meet the ever-increasing demands of high-growth operations without losing the agility that got you here. Chances are you'll need to change (whether that means switching or adding) your fulfillment network as you grow.