Supercharge

order volumes by offering

customer date promises

and

presell

options.

Get closer to customers and eliminate overproduction. Manage without the typical headaches, manual processes, and customer experience problems.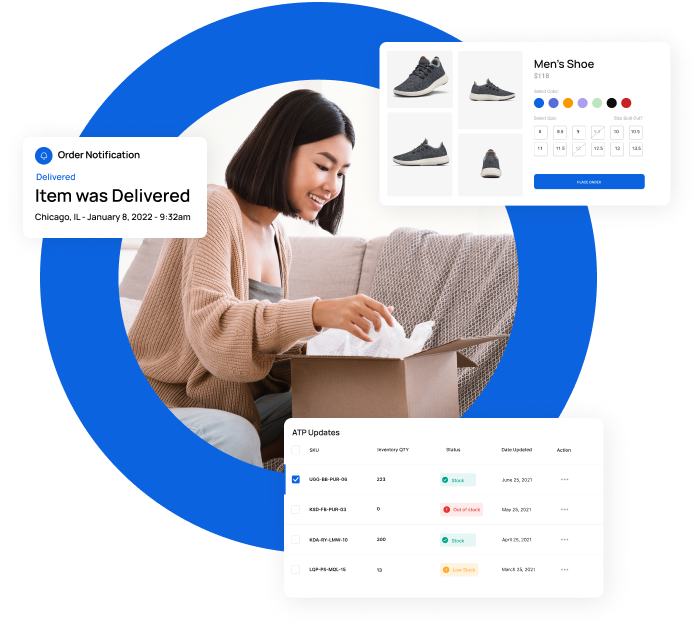 Fulfill on presell promises.
Exceed expectations

.

Get the real-time inventory visibility you need to presell. And expose real-time omnichannel inventory and fulfillment options to your e-commerce site.
Flexible selling. Firm delivery dates.
Keep your Product Detail Page (PDP) up-to-date with accurate, expected arrival dates –visible to customers before they make a purchase. Automatically plan for pre-sell delivery date on your PDP based on inbound PO's. All with real-time ATP inventory.

Know exactly what you have. And where.
View product availability and ATP across all locations –including stores, DCs, and 3PL warehouses. See every adjustment –for every SKU, every location, and every channel. Don't disappoint your customers. Reduce backorders and out-of-stocks. Never under purchase.

Peace of mind for you. And your team.
Alleviate manual pains and gain the inventory management your operations team loves –and your accounting team trusts. Easily track inventory and give your team insight into how much you have by status, channel and location. Boost revenue growth, meet demands and improve customer experience.

No more unplanned overselling.
No, seriously.
Keep customers coming back by delivering on what you promise. No more under-purchasing. No more unnecessary variant exchanges. No more unhappy customers.
Expert support & playbooks. Customized to your needs.
Learn how to grow order volume and gain recurring revenue. In-house domain experts and built-in playbooks allow you to get the assistance you need –when you need it the most. We know how to solve the pains that block ecommerce growth.
01
Enter purchase orders
Create a purchase order by line item with the SKU, QTY, and expect to arrive by date. Easily copy from Google Sheets, Excel, or other tabular systems using our batch entry screens.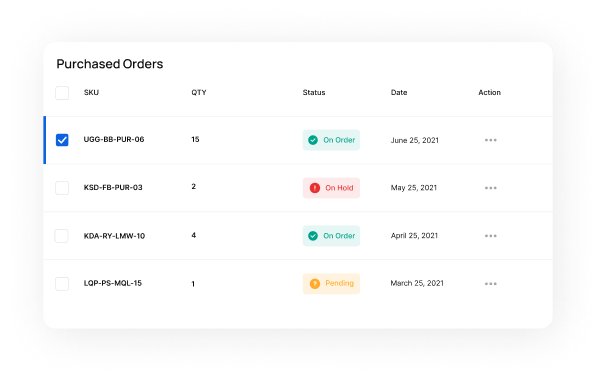 02
Change arrive by dates
Easily change and update the arrival date for your POs and ensure your customers always know when to expect their orders.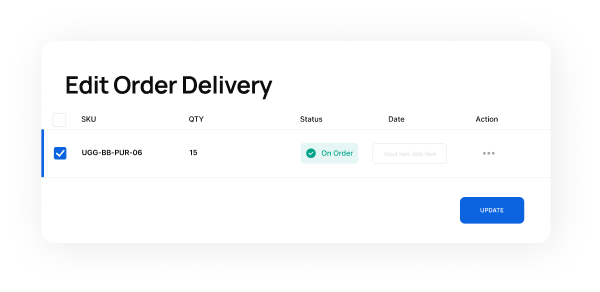 03
Define presell language
Our real-time Shopify inventory sync will ensure you always have the right language and numbers on your Shopify store. All with a look and feel that's unique to your brand.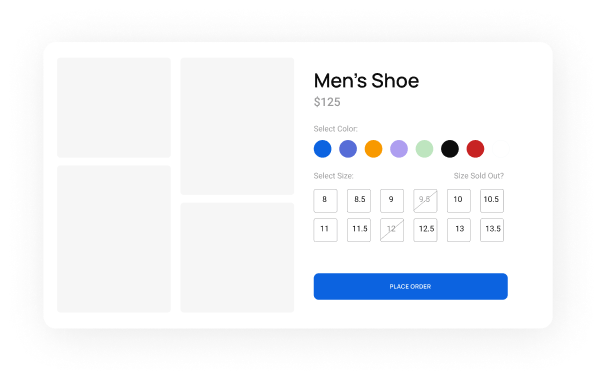 04
Get real-time ATP updates
With real-time multi-location and multi-status ATP (available to promise) inventory, you can gauge exactly how much you have left to promise your customers. Simply create an adjustment and we'll update your storefront seconds.

ATP by SKU = On Hand + On Order - Committed - Reserved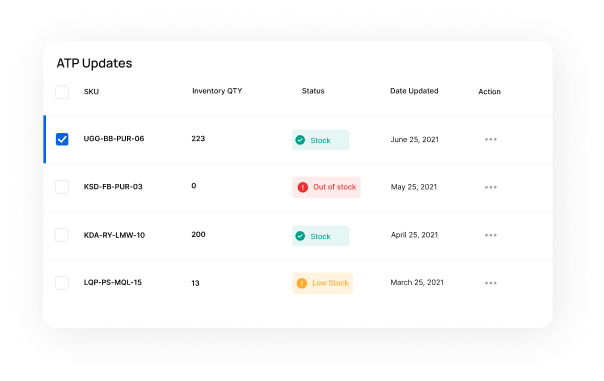 Omnichannel inventory that just works.
Easily presell. And turn inventory faster and at higher margins with the best inventory management solution. Built for high SKU fashion brands.