Growing Business

$1000

USD/month* (billed annually)

Unlimited Sales Channels
Order Integrations

Drop Shippers / 3PL / EDI

Up To 8,800

SKU's

Imported / Synced to 4 Channels / 4x Day

Up To 4,225,000 Inventory Tasks / Month

$0.0001 overage

Up To 1,750 Orders

Synced / Month

Up To 7,000 Order Tasks / Month

$0.20 overage

Business Hours Phone + Email
Enterprise

$2000

USD/month* (billed annually)

Unlimited Sales Channels
Order Integrations

Drop Shippers / 3PL / EDI

Up To 22,900

SKU's

Imported / Synced to 4 Channels / 4x Day

Up To 10,995,000 Inventory Tasks / Month

$0.0001 overage

Up To 4,000 Orders

Synced / Month

Up To 16,000 Order Tasks / Month

$0.20 overage

Fanatical Support
High Volume Enterprise
Contact Us


USD/month* (billed annually)

Unlimited Sales Channels
Order Integrations

Drop Shippers / 3PL / EDI

Over 22,901

SKU's

Imported / Synced to 4 Channels / 4x Day

Over 10,995,001 Inventory Tasks / Month

$0.0001 overage

Over 4,001 Orders

Synced / Month

Over To 16,001 Order Tasks / Month

$0.15 overage

Fanatical Support
* All plans require an annual contract.
Frequently Asked Questions
How often can I sync?
Down to the minute with our recipes. A recipe is the combination of a trigger and an action. A trigger is something that happens and then executes an action. An example recipe for updating Amazon inventory could be made with a Trigger of "at 8:00am daily" and the action would be "update Amazon inventory".
Can you integration with my custom in house inventory, ERP, etc ?
Most likely. We support pretty much any file type (including but not limited to JSON, XML, CSV, PSV, TSV, XLS, ZIP, GZ, TXT, BZ2) and method (including but not limited to API, FTP, SFTP, EDI) available. Schedule a demo with one of our team members and give them some specifics on the integration and we'll get the ball rolling for you.
Is phone support available?
Yes! We offer phone support on all of our plans.
X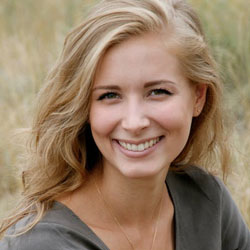 Need Help?
No Problem. Chat with an expert today at 1-855-727-4517.
Google+