Real-time inventory
visibility

and

control

Never oversell again. Presell highly anticipated items. Pre-schedule units to be available (or not) in preparation for a launch or sale. Close the books faster with accurate data you trust. It's only possible with real-time visibility into your inventory levels.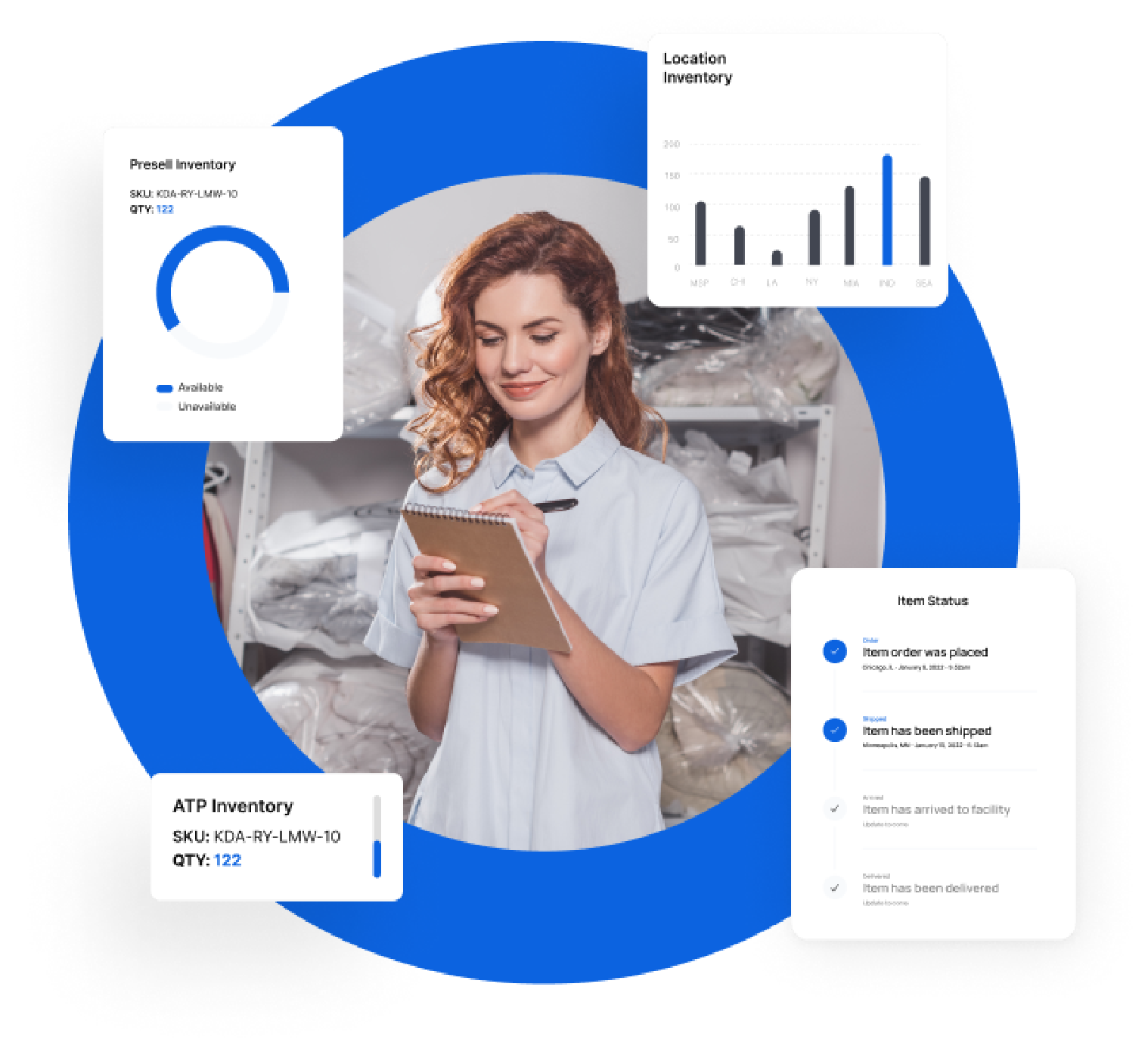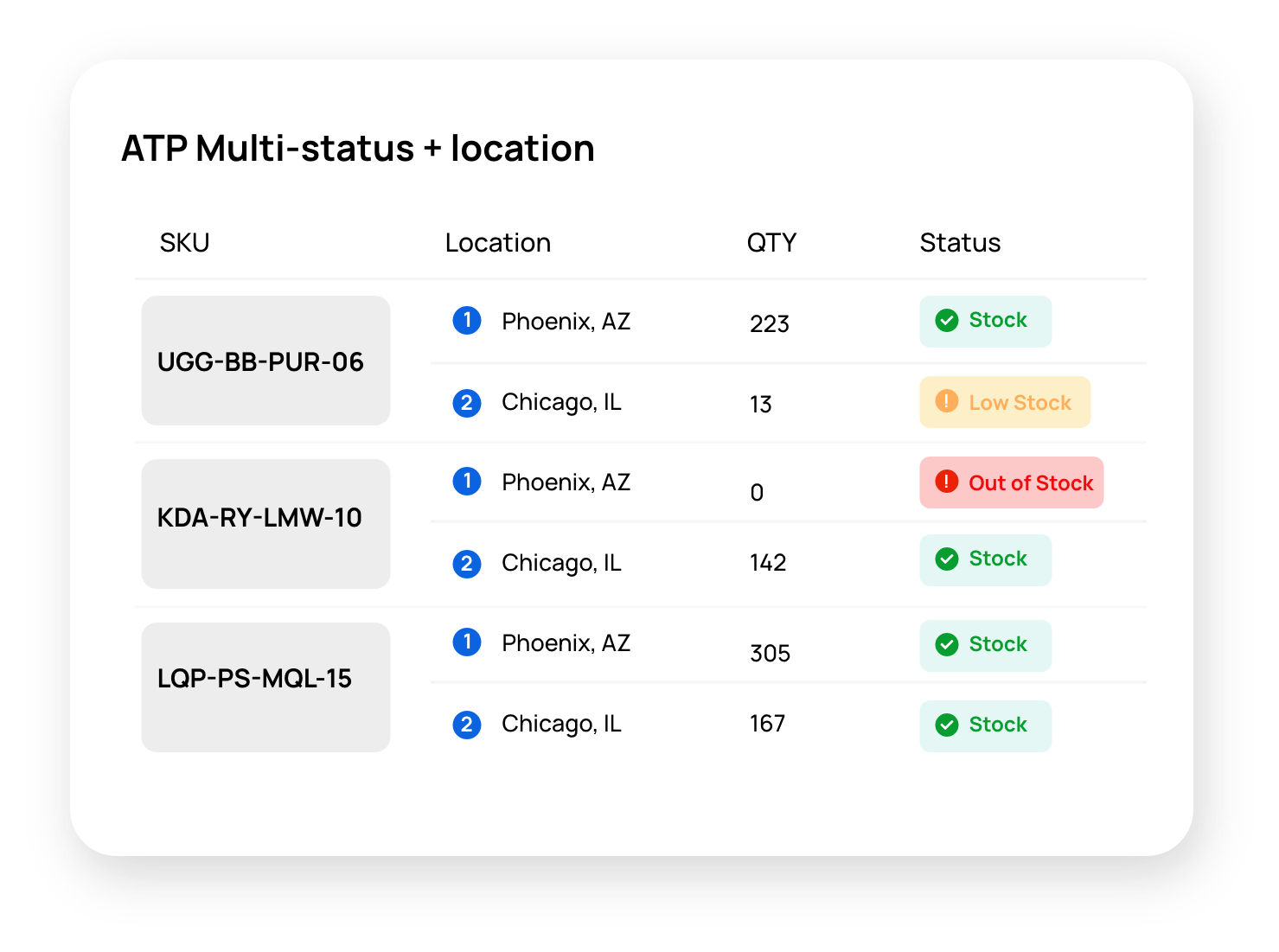 Multi-Status & Multi-Location Available-to-Promise (ATP) Inventory
Automatic inventory updates to storefronts and financial systems means no error-prone manual tracking. Improve NPS and increase repeat purchases by preventing overselling and unplanned backorders. Proactively solve problems rather than react to them to keep customers happy and reduce CAC.

Gauge exactly how much you have left to promise customers with ATP inventory—knowing that inventory reserves for wholesale are removed from what is promised across all channels
Effortlessly pinpoint where inventory sits across its journey, with accurate SKU counts for on-hand, on-order, committed, on-hold, and reserve

Sync inventory reserves, the uncommitted portion of your inventory, and planned production to support delivery date promises and preselling
Real-Time Shopify Sync
Have 100% confidence in availability, lifting a huge weight off your brand's shoulders. Eliminate unplanned backorders and keep your customers (and Customer Support team) happy.

Sync data from multiple systems—any ATP adjustment in ChannelApe is sent to Shopify and other storefronts instantly

Easily set aside units for wholesale, marketing, or other internal teams, and give them a timeframe to decide if they want them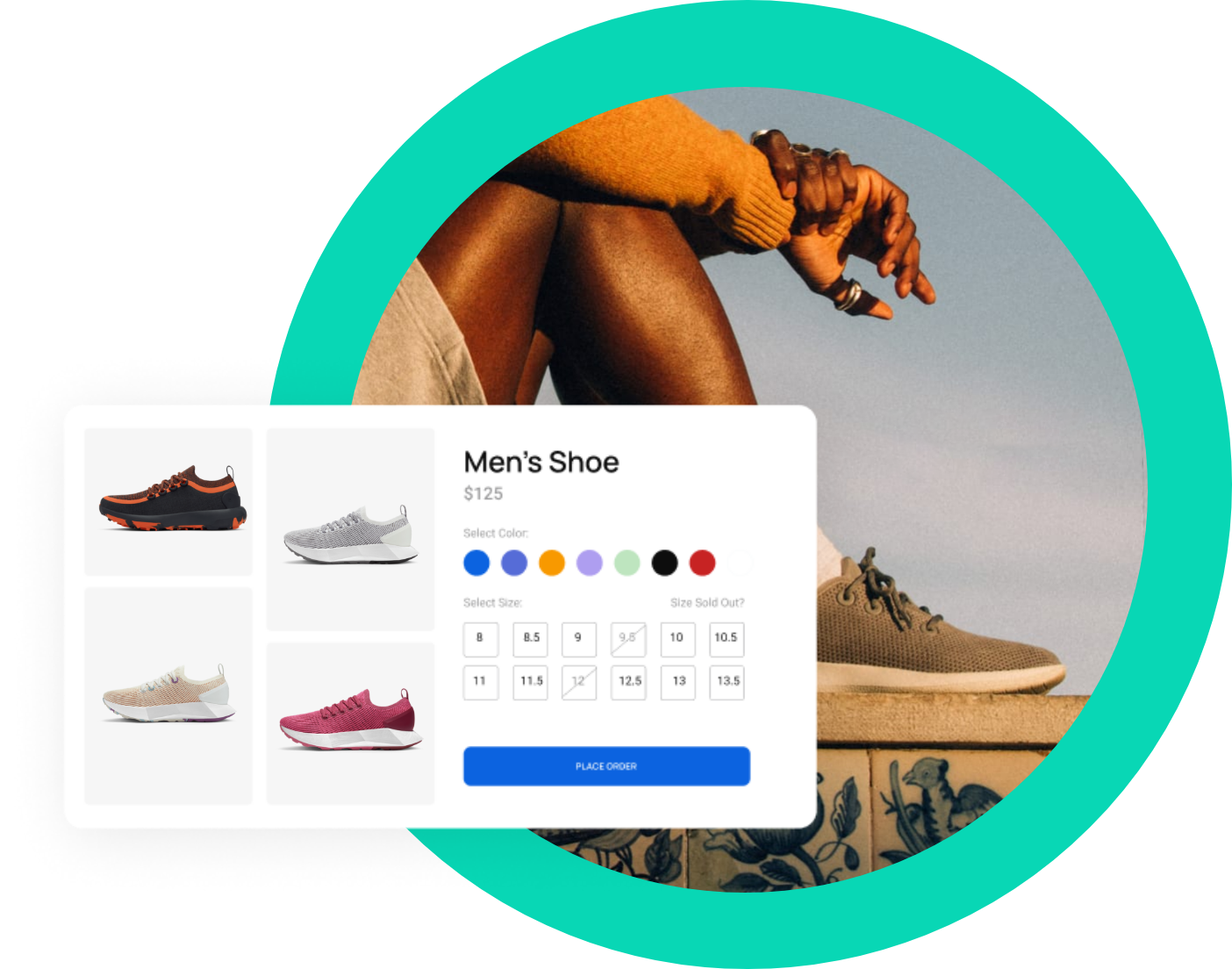 "We're really excited to have ChannelApe's preorder capabilities, because it takes a lot of the manual processes we've been using and turns them into a properly flowing process."
—Kalina Joffray
Nothing works if your inventory doesn't.
ChannelApe was purpose-built for ecommerce brands. You already use best-in-class tools to handle your financials and customer experience. It's time to complement it with a best-in-class inventory visibility and control platform.