ChannelApe
How You Can Streamline Shopify Inventory Management on with ChannelApe
The lifeblood of successful eCommerce stores lies in Shopify inventory management. Keep things in sync with your warehouse or ERP.
---
Shopify Inventory Management is the lifeblood of many successful online stores. Make sure you keep things in sync with your warehouse or ERP.
With Efficient Inventory Management, You Can…
Avoid overselling and stockouts.
The biggest pain is having to tell a customer you don't have the item they expect to receive
Sync orders, fulfillments, & returns with your warehouse.
Ensure your warehouse has accurate and timely order data to fulfill as fast as possible
Get a single unified operations system.
Face it, integration never ends. Make all integrations look and work the same
Learn more about efficient inventory management here.
What You Can Expect with ChannelApe.
Multi-Location Inventory Management
Easily sync inventory into multiple locations within Shopify Plus.
Distributed Order Management App
Fulfill from one or many warehouses quickly and easily. Split ship and rate shop orders to save on shipping costs.
Full Product Catalog Support
Keep copy, titles, images, descriptions, meta fields, and more in sync with one or many Shopify stores from a PIM or ERP.
Streamline with a unified platform for global operations
ChannelApe makes inventory, order, fulfillment, and returns management easy. Providing you a single place to manage all of these daily eCommerce functions.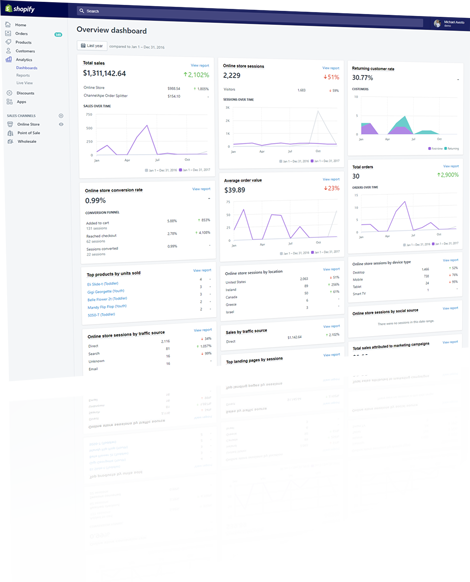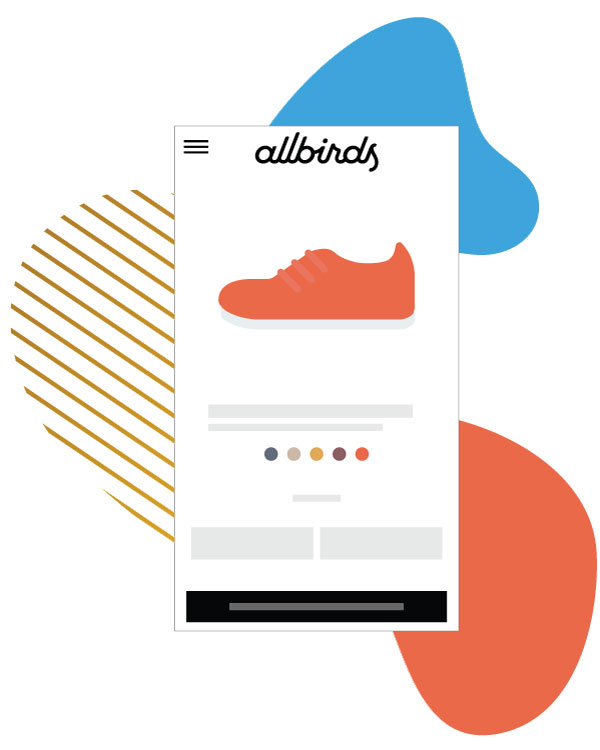 Grow faster, grow easier, & grow bigger
Send orders for fulfillment to one or many warehouses once they are placed on Shopify. You'll never have to disappoint customers who place orders for items that are out of stock again. Focus on customer experience, not data transfer, supply chain, and logistics.
How inventory management works with Shopify
Select your source for inventory
Accurate inventory totals are the lifeline of eCommerce sales operations. Never over/under sell on your sales channels.
Streamline your inventory
Prebuilt integrations with ERP systems and other internal systems to distribute real-time inventory levels.
Deliver updates
Connecting to your inventory totals allows for the delivery of accurate inventory totals to one of many sales channels.
Aggregate orders for fulfillment
Once orders are placed by customers, ChannelApe can aggregate those orders to deliver them back for fulfillment & inventory adjustments.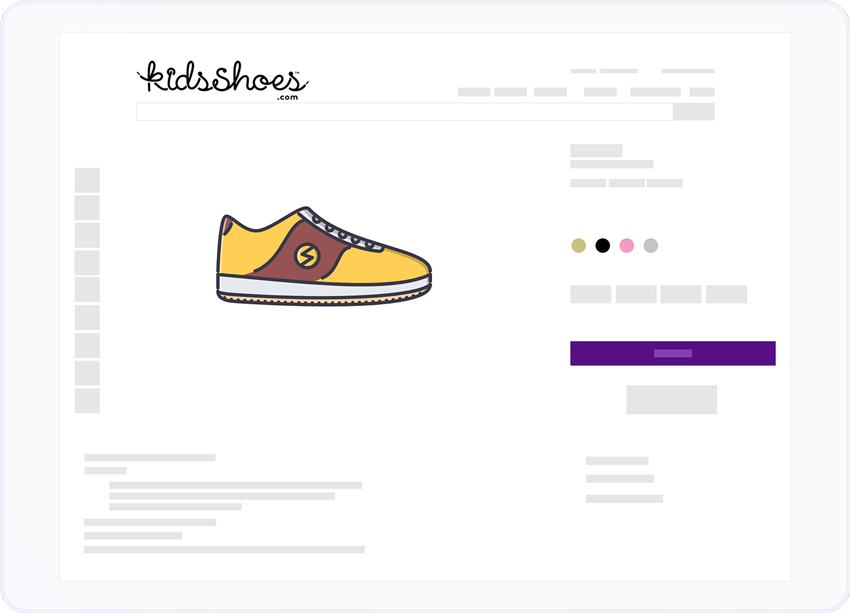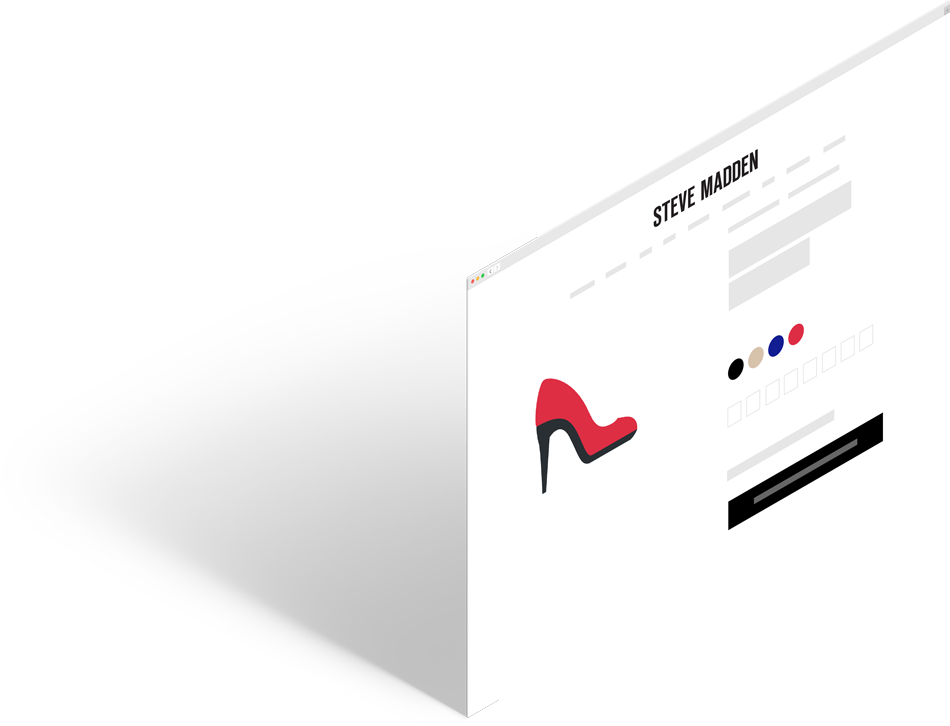 A powerful, integrated operations platform built for Shopify
One of the biggest headaches for eCommerce merchants is managing multiple platforms. ChannelApe allows merchants to build & manage all of their eCommerce operations on a single platform. Catalog, inventory, orders, fulfillment & returns are all managed in one single platform.
Multi-Store
Shopify Marketplace
EDI
Netsuite
ERP Integration
Inventory Management
Order Management
Warehouse Management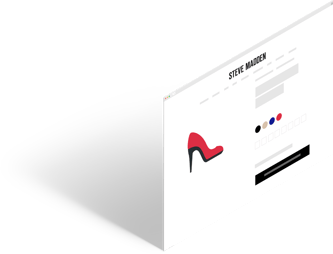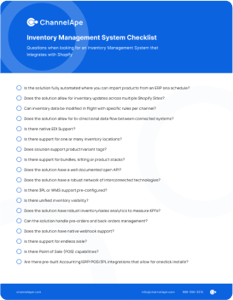 Shopify inventory management system checklist.
Looking for an inventory management system that integrates with Shopify?

Download your own personal checklist of questions to ask so you can make the best decision for your business.